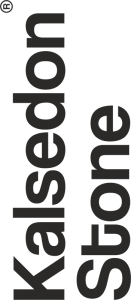 KALSEDON STONE is specialized in manufaturing artificials cultured Stone & Brick ( Stone Brick systems and Panel systems).
Our product can be widely used for both interior and exterior wall, including home decoration, villa, landscape, apartments, vacations, homes, hotels, parks, golf yards, pubs, cafe bars, entertainment concourses, residentials halls and son.
KS's product with water-proof, fire-resistance, sound absorb, heat insulations features. İt saving more energy comparing to the natural stone also its light weight which is only ½ or 1/3 the weight of natural stone.
When we get a question or request from any of our clients we work hard to answer and resolved it and to keep our clients in the loop. Our clients know that, we work tirelessly to help their business or fix any problem. We're strinving to consistently improve our products and service, to keep them being the the best they can be.
Kalsedon Stone's team always have their finger on the pulse of what's working for our customers, and what's not. We constantly seek feedback, both positive and negative, on our service and this feedback directly infleunces what changes we make for the next product update and service initiative.
All this can only be accomplished if our staff and our clients are happy. That's why we do everythiing we can to make every one of our customers and our staff feel acknowledge, appreciated and heard. To us each and every one is special.
Our clients are our biggest assets. And customer loyalty is our ultimate goal.
The quality and durability of our products have reached international standards. We export to many countries such as Canada, Netherlands, France, North of Africa's countries, UAE, Azerbaijan, Belgium and Iraq.